Madison Commons reporter, Lauren Thill, interviewed the three candidates running for the Board of Education in Madison. We present the interviews unaltered in transcript form as part of a three-part series. We begin with Mary Burke who currently holds Seat 2 on the school board, and has served on the board since 2012.  Burke is running unopposed for the Spring Primary election on April 3. Burke is the current CEO and founder of Building Brave, a nonprofit organization.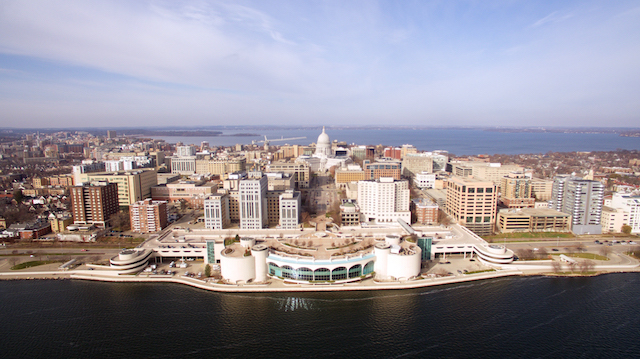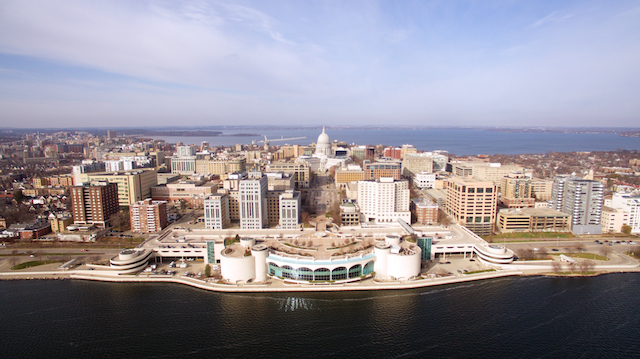 Can you talk about yourself and your experiences?
I have been on the school board for nearly six years. My work with regards to public education is a partnership I created between the Boys and Girls Club and the school district called AVID/TOPS. I got involved in the district, learned more and was convinced that serving on the school board is one of the most meaningful things I can do to contribute to my community. My background in business, education, nonprofits and the public sector all help me to contribute to the school board.
What have you learned from your time on the board, and how will you use this knowledge moving forward?
I have learned a lot in six years, and definitely one of the most important things is that there is no quick and easy solutions to the challenges we face. What we need to build on is having a strong foundation in the classroom—to understand what really does work in terms of building relationships between teachers and students, and making sure our teachers have the education, training and support to do their jobs. Students come to us with a wide variety of needs, and we need to be successful in preparing them to be college, community and career-ready. We have 50 different schools, perhaps thousands of different classrooms, and we need to understand each one of them, how we can best meet the needs in all of those classrooms.
What can be done on the board level to reduce the achievement gap?
A lot can be done: the curriculum we choose, the work we do in professional development around equity, understanding the needs of our students and how we can best meet those needs, how we can cultivate and develop relationships with families. There's not one particular thing, but it touches on a whole host of areas. It can also be looking at how we expand access. One of the things we're looking at is whether we should pilot full-day 4K, and looking at the impact that has. Early education is extremely important in addressing those knowledge gaps and it starts really early on. There's work we do almost every single meeting that affects that challenge in many different ways.
What does your previous experience offer the school board?
My background in business provides a good knowledge of finance, and we manage a $400-million budget. Knowing how to manage that budget, not only for the current year but the long term, is extremely important. My strong background in finance helps me make good decisions, or at least understand the implication of decisions with regards to the financial stability of the district and the impact on tax payers.
My work with education is extremely important to not only understanding the challenges our students face, but also understanding what goes on in our schools and how we can actually address the challenges we face.
As for nonprofits—a lot of the work we do in the school district is enhanced by the relationships in the community. Having been the board president of the Boys and Girls Club for nine years, I understand how we can partner with nonprofits and I understand the work that nonprofits do in the community. We will be stronger if we have strong partnerships in the community.
Finally, my background with public sector work helps me to understand the challenges that public institutions face. All those things have played a role in the contributions I've made on the board.
What are your top priorities for the school board, and what you hope to see in these next couple years?
I think we've laid a stronger foundation in the last five years I've served on the board, and now it's time that we're able to accelerate that progress. The first step is understanding where we can accelerate progress, that we test those things, refine those methods, and be prepared to be able to implement them on a broad basis across the district.
We have seen gains particularly made at elementary-level in Math and Reading with low-income and African-American students, but we need to accelerate those gains. We still have way too many students that are not proficient. That's one of the most important outcomes that has to come over the next three to five years.
Right now, the district is working on the strategic framework for next five years, and I've pushed hard to say we need to be identifying how we can greatly accelerate progress without chasing after "the new shiny object." It's very easy in education to think there's some new way that's going to be the silver bullet in addressing the challenges we have. I don't believe that's true. I believe we have to look at what we've been doing that works, what we can do to make it better, what we can do to accelerate that progress, and then test our assumptions. If we can identify those ways, then we can greatly accelerate our progress over the next three to five years. Then we will be in a position to be able to implement that across the district. That's how I think real, long-term change can happen.
Anything else?
We have made a lot of progress [toward better reading and math scores for low-income and African-American students] over the last five years, but we have a long way to go to build on what works, and always have at the forefront a focus on our students and how we meet those needs and our staff and how we prepare them best to meet the needs of students.