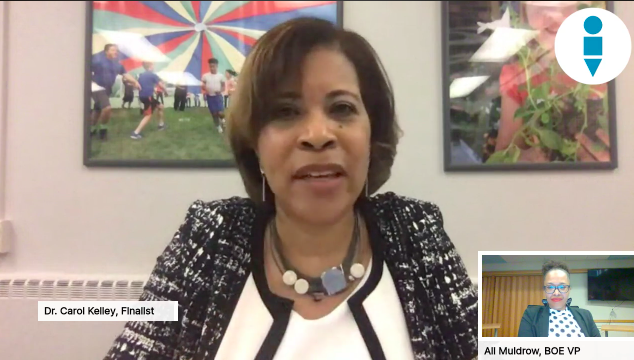 |
"At times a system might feel like you have a knee on your neck, and you can't breathe. Working collaboratively with the community it will not be an easy journey to have an anti-racism agenda, but I would say sign me up," said Dr. Carol Kelley, a finalist for the MMSD superintendent position, at a community listening session this week. 
Dr. Kelley has worked as the Superintendent of Oak Park Elementary School District 97 in Oak Park, Illinois for the past five years. Kelley received her doctoral degree from the University of Pennsylvania, and hopes to bring her philosophies on equity advocacy to the Madison School District. 

Dr. Carlton Jenkins, a finalist for the Madison Metropolitan School District superintendent position, said it is time to move the district forward. 
"A courageous conversation with no action is a waste of time for everyone," he said during a community listening session Tuesday.
The session, streamed on Facebook Live, was meant to get community feedback so MMSD school board members can choose the next leader of the 27,000-student district, who could start as early as August. 

Freedom Inc., Urban Triage and The Party for Socialism and Liberation partnered to hold the "Pride for Black Lives" event on Friday, June 12th around the Capitol Square. Self-described "MC" Bianca Gomez announced that this event was put together in just 48 hours, as many cities were forced to cancel usual Pride festivities due to the COVID-19 pandemic.

Knowing that artists have been especially struggling during the coronavirus pandemic, Martinez White has created a stand-alone fund for performing artists, painters, musicians, writers, dancers, graffiti artists, and more to give them the support they need to keep doing the great work that they do.
More Headlines