In honor of turning 50 last year, the Dane County Farmers' Market gets its first cookbook
The idea for "The Dane County Farmers' Market Cookbook" first struck food writer and chef Terese Allen nearly three decades ago. Then enmeshed in a career with the Ovens of Brittany restaurants, she had just one cookbook under her belt when she approached the market's board of directors.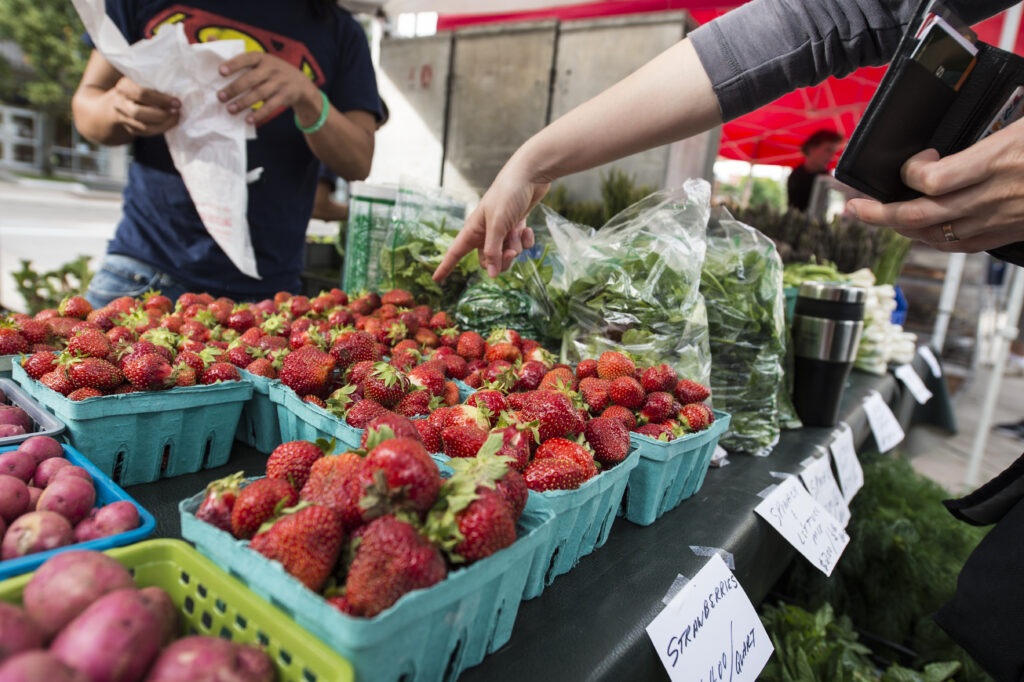 "At that point they didn't want anybody [writing a book]," Allen said. "They were very wary about anybody making money from the name of the [Dane County Farmers Market], and I didn't want to write the book without their cooperation."
It was the same skepticism Allen had been met with when she first approached her employer about creating an official Ovens of Brittany cookbook. But having ultimately received the green light for that book, which went on to become a commercial success, she knew not to give up on her idea. 
Farmers markets continued to be an area of interest for her, especially after learning that Wisconsin was at the time ranked second in the nation for number of farmers markets.
"The farmers market movement was just starting, just simmering underneath. I thought, what more fun could I have than to go around the state to farmers markets and talk to people?" she reminisced. 
Having grown up in Green Bay, Allen knew firsthand that greater Wisconsin was a melting pot for a variety of different cuisines, even if outsiders might not see it as a culinary mecca. Her travels across the Badger State sparked "The Flavor of Wisconsin," "Wisconsin Food Festivals," "Wisconsin Fresh Market" and more. She became known as one of Wisconsin's premier food writers and amassed bylines in culinary columns all over the state.
Then, at the beginning of 2022, Allen got word that the Dane County Farmers' Market would be marking its 50th anniversary in the fall and was seeking projects to celebrate the half-century milestone. Her decades-old proposal was once again at the forefront of her mind, and this time, the board of directors was enthusiastic.
"They felt, rightfully, that it was the perfect time to do a cookbook," Allen said. "We had been friends at the market for years… I knew their projects, their scope of expertise and skills. It was just a slam dunk."
Formally titled "The Dane County Farmers' Market Cookbook: Local Foods, Global Flavors," the tome was published July 8 and includes over 120 recipes solicited from members of the farmers market community. Among these are everything from savory soups and stews to appetizing dips and desserts, all made from ingredients one can find at the farmers market.
"The people that have recipes in there — we're going to have recipes that they grew up with that we didn't grow up with," said Annemarie Maitri, the owner of Bloom Bake Shop.
The cookbook can be purchased at the Dane County Farmers' Market, as well as a variety of bookstores and gift shops in Madison. All proceeds will benefit the farmers market.