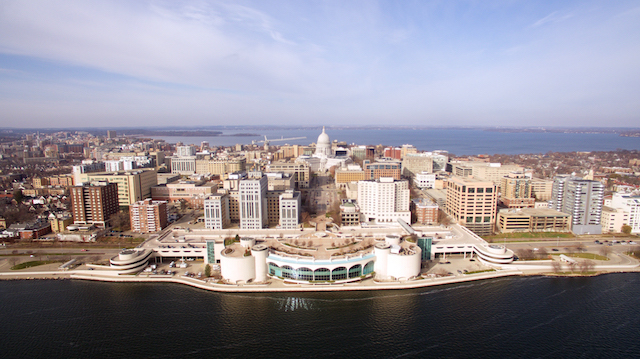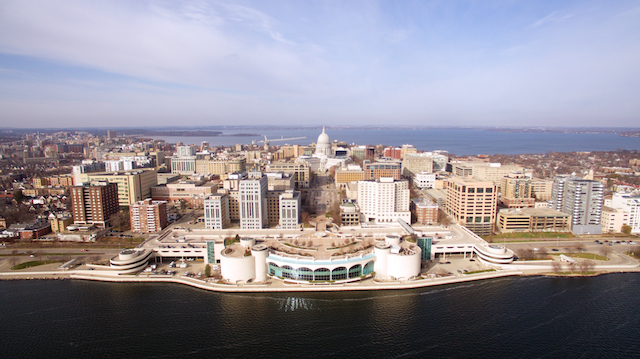 Elementary school was the first time Alondra Quechol felt different. Though she was sure she felt different, she was not sure why.
Yes, there was a language barrier, but it wasn't until high school when Quechol was trying to apply to possible scholarships, that she was "unblindfolded" to the difference between her and her peers — her status in the U.S.
When Quechol was 3 years old she flew to Wisconsin to join other family members.
"[Wisconsin] is the only place I've ever gone to," Quechol said. "I've always stayed within Dane County, and I've been living here for about 19 years."
Quechol is one of almost 800,000 recipients of Deferred Action for Childhood Arrivals. DACA is an executive order issued by the Obama administration that allows undocumented individuals brought to the U.S. as children to work and go to school without fear of deportation.
It's common for students to find out they're undocumented come high school because this is a time where they're trying to get their first job or apply for programs that require a Social Security number, Lauren Salzmann, director of youth programs at Centro Hispano, said.
"Not every kid comes to this country knowing if they're undocumented or not," Salzmann said. "If they come at a very young age, their parents may decide they don't want to expose them to all of the stereotypes they may have to deal with when you know you're undocumented."
Under the DACA program, eligible immigrants who came to the U.S. before their 16th birthday and lived in the country since June 15, 2007, have the ability to get a driver's license, work permit and Social Security number.
Because of DACA, high school and college students have not had to "live in the shadows," immigration attorney Raluca Vais-Ottosen said in an email. Under DACA, students don't have to worry about being deported to countries they don't know and have no connection to, Vais-Ottosen said.
"For those students who grew up here and for all intents and purposes are American and feel American, [DACA] is a ray of sunshine for them — it's everything," Salzmann said. "They get to go to college, they get to work and they get to be part of everything, whereas before [DACA] they might not have been."
Despite DACA's benefits, however, there is still a barrier — especially when it comes to the prospects of higher education, Quechol said.
DACA recipients are not eligible for public financial aid, so they either pay tuition out of pocket or have to look for privately-funded scholarships, Vais-Ottosen said.
Even though the government is still processing DACA renewal applications, first-time applicants are no longer eligible to apply for the program, Vais-Ottosen said. Middle and high school students who were not 15 years old by Sept. 5, 2017 will not have the opportunity to apply for DACA, she said.
For these younger students, their prospect of getting a higher education has "virtually vanished," Vais-Ottosen said.
"Because DACA provides work authorization, recipients are able to work their way through college and graduate school," Vais-Ottosen said. "Without the ability to work and with no access to public financial aid, higher education is simply cost-prohibitive."
A lot of private scholarships are hard to find, Quechol said. When she's found scholarships, often it's past the due date or they're limited to $1,000.
Undocumented students are also ineligible to receive in-state tuition at public universities in Wisconsin, underlegislation introduced by the state Legislature in 2011.
"As a DACA student, you get the price tag similar to or equal to a foreign exchange student," Quechol said. "How is that fair? We've been living here for our whole lives almost."
Quechol was enrolled in a four-year university but had to drop out shortly after due to financial reasons. Currently, she is enrolled in Madison Area Technical College and plans to transfer to a four-year institution where she wants to major in psychology.
At MATC, Quechol said it's been difficult to find resources for DACA students. There are programs at MATC, such as TRiO, but since it relies on federal funds, Quechol is ineligible to apply.
Trying to find those resources is even more difficult for first-generation students, who are often balancing school with work and helping their family, Quechol said.
Quechol works part-time as a co-facilitator for ReGeneración at Centro Hispano, an organization dedicated to empowering Latino youth and families in Dane County.
ReGeneración and Escalera are both programs focusing on youth in Madison high schools. Escalera focuses on informing students about their options after high school, such as how to apply to college, Salzmann said. ReGeneración is the self-advocacy piece directed by the students, she added.
The third program, Juventud, is a program for Madison middle schools, Salzmann said.
"The goal of all of Centro's youth programs is to help our students be well rounded, informed, strong individuals who can go out into the community, learn and improve themselves," Salzmann said.
There are several undocumented students within these programs, but Centro does not know who these students are since participants are not required to have a Social Security number, Salzmann said. All of Centro Hispano's resources are available to everyone, regardless of status.
When it comes to response from the Madison community, Salzmann sees a lot of overwhelming support.
Deputy Mayor for Public Works and Communication Katie Crawley said in an email Mayor Paul Soglin is a strong supporter of DACA recipients.
"[The Mayor] understands we are a richer country and community because [DACA recipients] are here," Crawley said.
However, despite community support, Salzmann also sees misconceptions, a common one being how undocumented immigrants don't contribute to the economy.
Part of Centro Hispano's job is to correct misconceptions about the Latino and undocumented community, Salzmann said.
"I'd like to see the Madison community interact with [the Latino] community — especially the undocumented community — and get to know them, why they chose to come here and the kind of struggles they face," Salzmann said.