Community theater group has been making changes to promote diversity and inclusion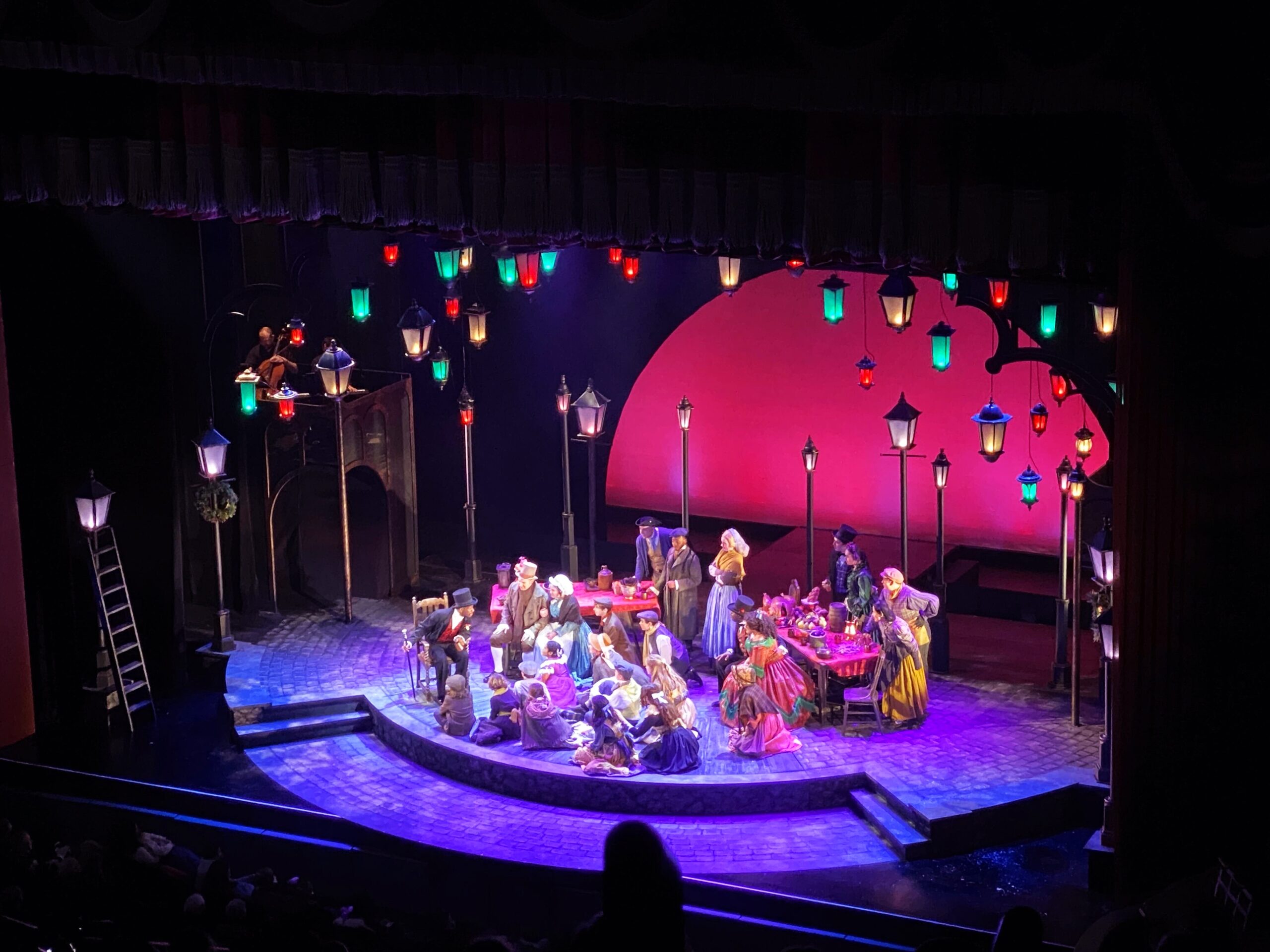 Most everyone has seen "A Christmas Carol." We know the story about Scrooge and his visit from the three ghosts. But the Children's Theater of Madison had a different angle on this classic story this December. 
The theater adapted this year's performance as part of its broader efforts to increase inclusivity and diversity. And there are many more specific changes it has made in the past few years to work towards its goal to be inclusive to all groups. 
The Children's Theater of Madison is a community theater group founded in 1965. It does several performances every year and anyone, both adults and children, are allowed to audition. Its mission statement is focused on building community through theater. But it also has an inclusion statement which emphasizes the importance of making sure everyone in the community feels welcome.
"I'm really proud to be part of a company that prioritizes the voices of young people and prioritizes the emotional and social well-being of young people," Erica Berman, the CTM Director of Education and Community Engagement, said. 
Representation on the stage
Berman said that all the choices the theater staff makes regarding what shows they will perform are through an equity, diversity and inclusion lens. 
"I think our team does a really cool job of creating a season that really speaks to many different young people from many different backgrounds," Berman said. 
A key part of the group's "A Christmas Carol" performance was the lamps which changed colors and flashed to set different scenes. Their version featured the people who lit the street lamps, known as the Lamplighters, as a community who narrated the story. They also represented the values that Scrooge eventually learned about the importance of community over possessions. 
The director, Brian Cowing, was inspired to include the Lamplighters by the Dickens short story "The Lamplighter," and Charlotte Martin adapted the story for the theater to include this. 
Martin also adjusted the concluding values of the play. In the original, it says that Christmas magic is the savior. But at the end of the Children's Theater version, Scrooge told the Cratchits that there were people who had touched him in a special way and that he wanted to do that for others, emphasizing the importance of entering people's lives to impact them for good. 
"Why did I walk through crowds of beings with my head turned down? I never looked up to see the souls I could have helped," the ghost of Jacob Marley said. 
"The Mole Hill Stories" is another play that CTM did this season. This show is bilingual and explores different cultures. Berman said they received a ton of positive feedback for this performance from bilingual families. 
"The fact that people can come and see shows at CTM that represent them, and that they can see themselves represented on stage is huge," Berman said. 
Eliminating barriers to performances
The theater features a "Get to know the show" pamphlet on its website for each performance. The pamphlet provides a history of the play, and an audience participation guide so that people know what to expect. 
Berman said CTM used to provide the guide for teachers, but they recently expanded the guide so that parents or anyone can use it to prepare their children or themselves for a performance. By creating this guide, the theater staff want to acknowledge that some people may not have been to a performance before, and eliminate lack of knowledge as a potential barrier. 
"Something we really thought about was, how can we acknowledge that theater is a culture in and of itself and how can we both welcome people into that culture but also be responsive and people are able to shape that culture as well," Berman said. 
Credit: CTM Summer Stage 2022
The Children's Theater staff try to take the pressure off of auditions by not having strict standards for what people bring to their audition. People can just share a talent if they want instead of memorizing a monologue. Berman said auditions can be a barrier for some children so this is how they make them more accessible. 
Focus on inclusivity to all groups
Molly Mattaini is the co-chair of the equity, diversity and inclusion, or EDI, committee at the Children's Theater. She said that the committee exists to ensure that the theater becomes a more inclusive space with every decision they make. 
"We almost want our goal to be that the committee doesn't need to exist anymore because you don't need to go to a specified group of people to think through that. It's just embedded in everything that the organization is doing," Mattaini said. 
Mattaini said they are trying to connect with all parts of the community. The committee had a meeting last year with Aaron Bird Bear on how CTM can grow its relationship with the Ho-Chunk nation. 
The EDI committee asked Bird Bear questions on how the theater could be a resource to share with the community about the Ho-Chunk nation.
CTM also included a land acknowledgement statement at the beginning of their production of "A Christmas Carol," in which they acknowledged the history of Madison land. 
"So that's an example of sort of existing as like a resource to try to connect the theater with the broader community with groups that maybe have historically felt marginalized and not invited into the spaces," Mattaini said. "I think ultimately our goal is always to expand the number of people who feel welcome at a CTM performance." 
Mattaini said their biggest EDI focus in 2020 was on being anti-racist, but since then they have expanded their efforts to include all marginalized groups. CTM has received feedback from LGBTQ+ youth that they were able to connect with other LGBTQ+ youth through the theater camps. 
And Berman said the education department received a phone call from a parent whose child had autism. The parent wanted to enroll their child in a theater class and had heard that CTM had really good inclusion practices. 
Community Impact
Erica Halverson did her first CTM show in 2014, and she said she loves to watch how students of all ages can participate in the shows. 
Halverson has also written a book "How the Arts Can Save Education," on the importance of an education in the arts for all children. So she understands the value of children participating in community theater. 
"Being a performer alongside young performers and being in that role of sort of mentor myself, is really gratifying," Halverson said. 
Halverson was in "Goodnight Moon" in 2016 with her daughter and they were cast as the Mama Bear and Baby Bear, which Halverson said was a fun experience. The actors of the Cratchit parents and Tiny Tim in "A Christmas Carol" are also related in real life. 
"It's really hard to go anywhere in this town without meeting alumni people that have worked for CTM, people that have acted in a show or directed or participated as a young person. The impact that CTM has had in this community is pretty profound," Berman said.