Local watchdogs and litigators say a City of Madison initiative and its multiple committees should provide the public with greater transparency.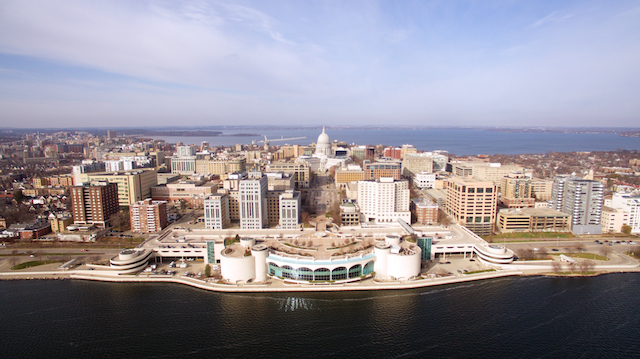 In a unanimous 2017 decision, the Wisconsin Supreme Court held that committees created by local governmental bodies in Wisconsin are themselves governmental bodies subject to the state's open meetings law.
Wisconsin open meetings law states: "All meetings of all state and local governmental bodies shall be publicly held in places reasonably accessible to members of the public and shall be open to all citizens at all times unless otherwise expressly provided by law."
Public bodies are required to give notice of the time, date, location and general agenda of all meetings at least 24 hours in advance. Even when, "for good cause such notice is impossible or impractical…in no case may the notice be provided less than 2 hours in advance of [a] meeting."
Madison-area Out-of-School Time, or MOST, is a City of Madison initiative. According to the City's website, the group was started by Mayor Paul Soglin.
"The Madison OST project really began to take shape toward the end of 2012 however, when Mayor Soglin met with a host of neighborhood center directors. Together, they envisioned a Madison in which all children and youth were within walking distance of out-of-school-time activities."
The city officially founded MOST in May 2013 when they hired a coordinator to run the group. A new coordinator was hired in 2017. The job was posted by the city with the listed salary advertised as "$55,394.04 - $65,222.30 annually."
In 2017, President of the Wisconsin Freedom of Information Council Bill Lueders told the Wisconsin State Journal that "public officials cannot create committees without making them subject to the open meetings law."
According to MOST's website, the group is a "collaboration between the City of Madison, Dane County, Madison Metropolitan School District (MMSD), and over 45 Madison-area youth-serving organizations."
The group is funded by the City of Madison and the Madison Metropolitan School District. According to a June 2018 contract with the Madison Board of Education, the school district pays 40 percent of the MOST coordinator's salary while the city pays the rest.
Also according to the group's website, MOST's "vision" is to ensure "all of Madison's children and youth have access to comprehensive, high-quality, out-of-school time programs that support positive youth development, educational achievement, and readiness for college, career and community."
In the five years since the group's inception, MOST has not given the public notice of its meetings times, dates, locations, and agendas, allowing little to no oversight.
According to an internal document from a 2014 meeting, MOST formalized an "Action Team" that began meeting twice a month starting July 2013. But, the group did not make meeting notices publicly available. The same handout said the City's Education Committee adopted MOST as one of its "key initiatives" in November 2013.
According to MOST meeting notes sent only to MOST participants by the former coordinator, Jennifer Lord, on Nov. 3, 2013, concerns about the committee's need to comply with open records laws were discussed. In response, city employees cited a desire to want to remain an "independent coalition."
But, a desire to remain an "independent coalition" is not sufficient to grant MOST immunity from open meetings laws. Nor does this desire grant MOST immunity from open records laws.
Tom Kamenick is a deputy counsel and litigation manager at the Wisconsin Institute for Law & Liberty (WILL), a non-profit organization that advocates for open government and civil liberties. WILL successfully litigated the 2017 Supreme Court case.
Kamenick said in an email to Simpson Street Free Press that after briefly reviewing MOST, he was unable to definitively determine if the group qualifies as a public body. But, he also said the Attorney General has stipulated open records and meetings laws should be "applied expansively."
According to Kamenick, there is a five-factor test for determining if groups must comply with open records and open meetings laws; whether the group is funded government money, whether the group serves a government function, whether the group appears to be a government entity, whether the group is subject to some level of government control, and whether a governmental body can access to group's records.
MOST is a publically funded city initiative staffed by government officials on the city payroll.
Kamenick said that MOST may be attempting to perform a laudable service, "but because it relies so heavily on public money and works together with government entities, the public would be better served by more transparency."
Lueders agrees that regardless of MOST's technical classification, the group should be more transparent.
"Given the court's ruling in the Appleton case, I believe this group should be fully compliant with the state's open meetings law. No one should be splitting hairs over whether MOST meets this test or that; it should embrace the ideal of openness and let the public have access to its meetings and records. Transparency serves its own interests as well as the public's" Lueders said.
Simpson Street Free Press questioned city officials about MOST's compliance with open government rules. Office of Community Resources staff told our reporters questions would be forwarded to the city's legal counsel. No response was received by press time.
Disclaimer: Simpson Street Free Press has participated in the MOST initiative.
This story originally appeared on The Simpson Street Free Press and was written by Anna Welch and McKenna Koklenberg. Welch is a recent graduate of UW-Madison where she studied Journalism and Gender and Women's Studies. Kohlenberg is an SSFP Literacy Specialist and Editor. She is also a JD candidate at the University of Wisconsin Law School and a Masters student studying Educational Policy and Analysis.