Individuals across Wisconsin participated in a state wide strike last Wednesday as as part of an effort to urge legislators to restore drivers license to immigrants.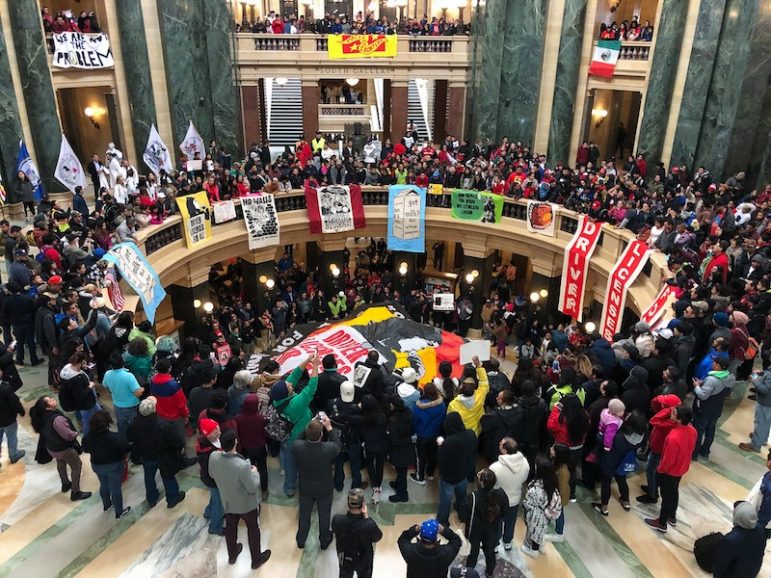 Voces de la Frontera, a community organization based in Milwaukee, organized a Day Without Latinx and Immigrants general strike across the state of Wisconsin. Immigrants, their families and supporters participated by not attending work, school or purchasing anything. Over 100 businesses closed and community members from around the state converged to rally at the State Capital to voice support. 
"These events like May 1 are opportunities for people to be part of history by demonstrating their solidarity, showing our collective economic power to have an impact on the political process, and to say that Wisconsin is a welcoming state for immigrants," Christine Neumann-Ortiz, the Executive Director of Voces de la Frontera, said.
The organization has a long history of activism in Wisconsin, and more recently are focused on building coalitions in an effort to restore the right to obtain driver's license to immigrants. Since 2007, the state of Wisconsin has required that anyone applying or renewing for a driver's license or identification card to have a social security number. This was to comply with the federal REAL ID Act in 2005, which prohibited states from issuing licenses without proof of legal status, and effectively stripped immigrant residences of their licenses.
Removing these barriers would affect the safety and peace of mind of thousands of immigrant residents across Wisconsin, who rely on driving on a daily basis, according to Neumann-Ortiz. 32,000 Wisconsin residents who are undocumented would be able to get license if this legislation passed, 14,000 of whom live with children, according to Kids Forward, an advocacy organization in Madison.
"Many parents are not able to drive to take their family out to the park to enjoy themselves as a family, because they are afraid that they could get pulled over and that could lead to the breakup of the family," Neumann-Ortiz said. "By securing driver's license they would be able to enjoy what all families have a right to - the ability to play together and go out on school activities together."
Passing legislation would also lower insurance costs for all Wisconsin drivers, stimulate local economies, and and maintain safer roads overall, according to Kids Forward.
Since the 2005 REAL ID Act, 12 states and the District of Columbia - including Minnesota's house - have passed legislation that allow undocumented immigrants to gain driver's license. These states issue a license or ID if applicants have documentation such as birth certificate from another country, foreign passport or tax identification numbers.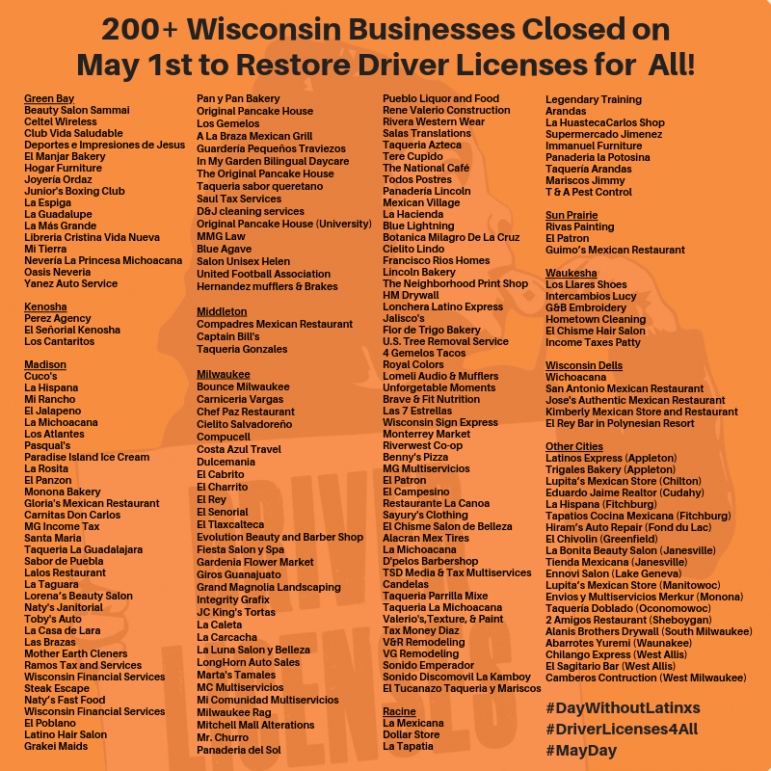 In Wisconsin, the movement has been gaining momentum. Governor Tony Evers voiced his support during his 2019-21 budget address, and the Dairy Business Association and Wisconsin Farmers Union and several lawmakers across the state have spoken out in favor.
Yet, this movement faces opposition in the Republican controlled legislature. Senate Majority Leader Scott Fitzgerald, R-Juneau, and Senator Darling, co-chair of the Joint Finance Committee, do not support the measure.