A movement has begun.
While teachers across the US have made headlines for striking to protest their working conditions, there is also a growing movement among teachers to incorporate theories of mindfulness and self-care to generate social change in their classrooms.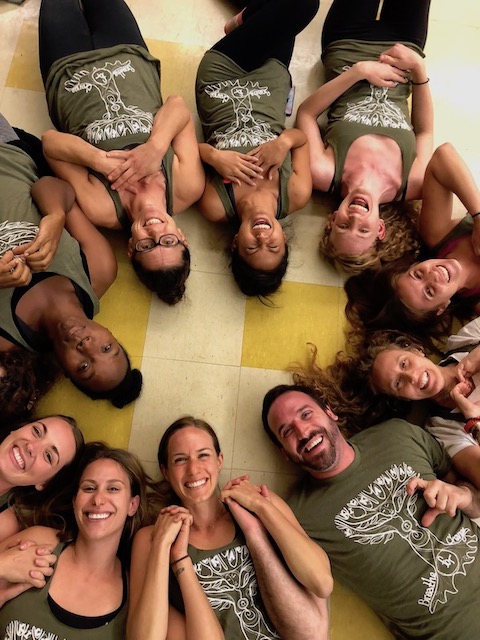 This movement began in Madison.
Before Ilana Nanking moved here from San Francisco to earn a Ph.D  in Curriculum and Instruction at University of Wisconsin-Madison, she had worked as a pre-kindergarten teacher. To cope with the stress of her job, she took up yoga and mindfulness. When she incorporated those practices into her classroom, Nanking said she saw "profound academic and social emotional growth" among her students.
But while working as a teacher educator at UW's School of Education during the 2013-2014 school, Nankin said "I was constantly talking about social justice and how to avoid perpetuating disparities that already exist."  Nankin encouraged her student teachers "to take up their ideals of social justice in their teaching."
But Nankin said she could see her student-teachers falling into the same patterns she had as a young teacher. Nankin said "They were so stressed and overwhelmed and that negative cycle was impacting their teaching. They couldn't take care of themselves and they also weren't equipped with resources and support to take care of their kids, especially those who had trauma."
After her student-teachers found out she was a certified yoga instructor she helped them manage their workload by adding components of yoga and mindfulness to their instruction.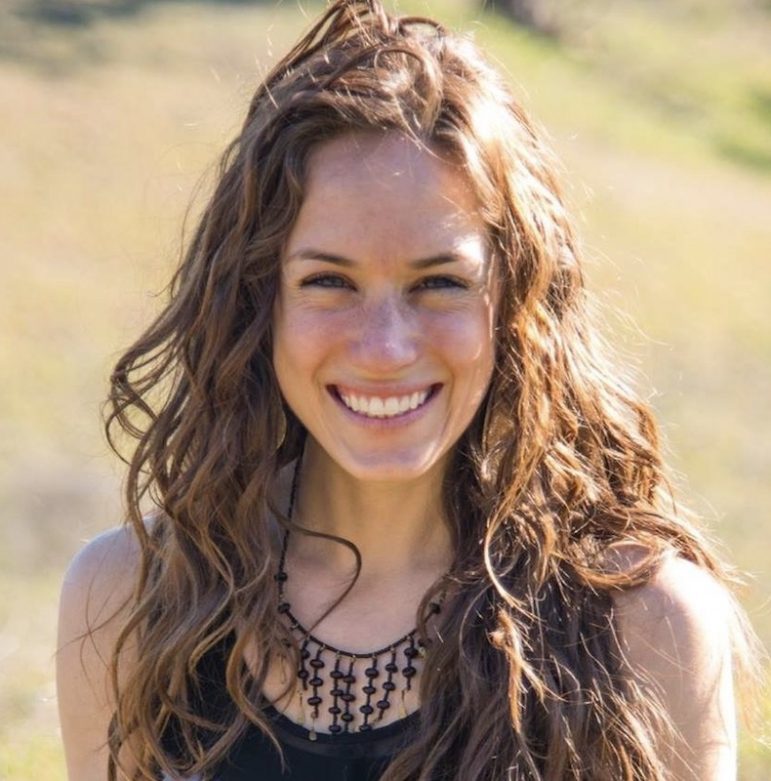 "Every day different teachers came up to me and said, oh my gosh the kids who had anxiety attacks before tests are utilizing these practices and test scores are going up," Nankin said. "I see kids who had trauma are learning how to breathe. So I thought, nothing will stop me. I'm starting a yoga and wellness program for teachers."
Since then, Nankin has created a training program to equip teachers to incorporate yoga and wellness practices into their classrooms as a mechanism to generate social change. The program, Breathe For Change, differentiates between teachers of elementary and secondary students.
After 200 hours of training, teachers leave Breathe For Change certified in yoga practice. Most importantly to Nankin, they return to their classrooms with resources to handle the emotional needs of all their students.
Nankin wrote the program with social justice in mind.
"I love content and pedagogy," Nankin said. "The program emphasizes transformational progression. It's about transformation of self so [teachers] can sustain themselves. Then it moves to transformation of relationships with colleagues, students and loved ones. And the transformation of community."
Nankin's first Breathe For Change training certified 34 teachers. From there, she said, "it exploded into a movement."
Once teachers who had been through the program began seeing results with their students, Nankin began hearing from principals.
"What I like about MMSD is they totally aligned with us to support the well-being of our teachers. There are many schools with wellness champions and initiatives to enhance the wellbeing of their communities. More and more principals are taking training. Cherokee's [Heights Middle School] principal graduated last year. It used to be just teachers, but not now it's administrators too."
This community has grown beyond Madison, primarily by word-of-mouth through teacher networks.  Currently, Breathe For Change is offered in 11 different cities, from Tampa, Florida to Seattle, Washington. Nankin estimated 1,400 teachers enrolled in Breathe for Change last year. There are 12 trainings offered this summer.
"How can kid learn empathy from a stressed teacher who hasn't dealt with her emotions?" Nankin said.  "This is a growing movement of educators using wellness as vehicle for social change."