The Wisconsin Department of Justice will be holding a citywide Drug Take Back event on Saturday, April 28th, operating collection stations for citizens to safely dispose of prescription drugs and other controlled substances.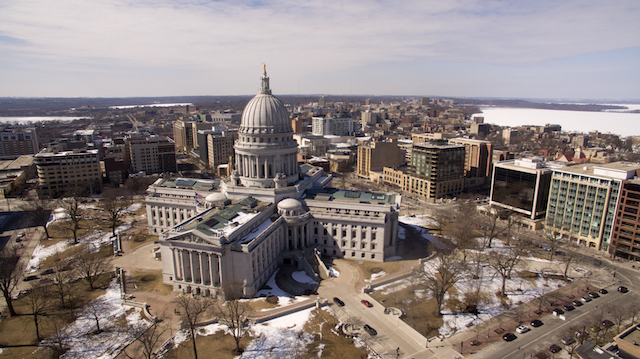 Drug Take Back day is a project of the Wisconsin DOJ's Dose of Reality prescription painkiller abuse initiative. In addition to safe disposal services, the initiative also offers community members to learn more about abuse and treatment for controlled substances, and the importance of safely storing such medications. The program is managed as a partnership between the Wisconsin DOJ, the Drug Enforcement Administration and local law enforcement agencies, and aims to combat illicit recreational use of controlled substances.
"More than two thirds of people who have abused prescription painkillers got them illegally from a friend or family member," said Wisconsin Attorney General Brad Schimel. "Wisconsinites can help cut down on prescription drug abuse by storing prescription drugs securely and disposing of unused medication through proper methods, like DOJ's biannual Drug Take Back Day."
There are sixteen collection locations across greater Madison that will accept and dispose of prescription, non-prescription and over-the-counter pharmaceuticals.
The event is a local iteration of the nationwide Drug Take Back day event, managed by the U.S. DOJ and DEA, and is the 15th such national event of its kind. The previous national Drug Take Back day in October 2017 collected a total 456 tons of expired, unused and unwanted prescription drugs. According to James A. Langnes III, Special Assistant to the Attorney General, Wisconsin residents have disposed over 330,000 pounds of unwanted medications since 2015, which ranks Wisconsin third in drug disposal rates nationwide.
Disposing of controlled substances at collection sites not only prevents them from contributing  to substance abuse, but also prevents the chemical compounds they contain from contaminating Wisconsin water supplies. A 2013 study by the University of Wisconsin-Milwaukee School of Freshwater Sciences found abnormally high levels of pharmaceutical contaminants in Lake Michigan, which could threaten marine life as well as municipalities dependent on Lake Michigan for drinking water.
Drug Take Back day is a part of the larger 'Dose of Reality' week, a seven day information campaign organized by the Wisconsin DOJ to raise awareness and encourage community action to combat prescription painkiller abuse in Wisconsin. More information about the project can be found online, and Madison's drug disposal sites can be found below: