New procedures for public comments at Madison Metropolitan School District board meetings were used last month following criticism from community members who allege their voices were disrespected and silenced in the past.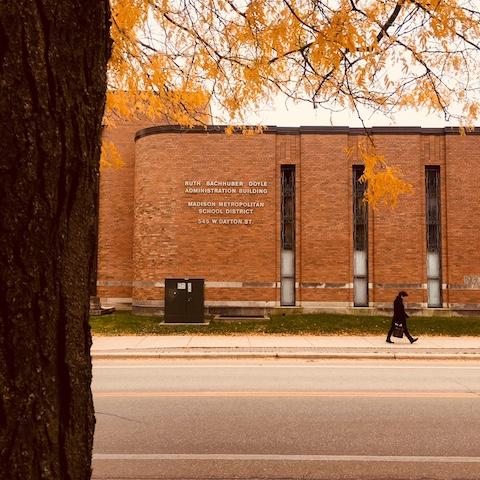 In previous meetings, School Board President Mary Burke has announced the names of the participants as they approached the podium followed by the name of the person next in line to speak. Burke, according to complaints, has had trouble pronouncing names of participants in previous meetings.
A seemingly annoying or frustrating occurrence for some, represents a long history of disrespect and discrimination for others.
To avoid future insults, whether intentional or not, last month the board changed the way speakers are introduced during public comments.
"Because of increased public participation this year which we very much value, we have made some improvement to board-run protocol," School Board President Mary Burke said. "Because of clear feedback regarding mispronunciation of names, and we apologize for any time that has happened in the past, we are using a new system whereby each speaker can introduce themselves."  
Additionally, at the October board meeting, participants who spoke longer than the allotted three minutes per speaker were reminded by Burke that their time had ended.
At the November meeting a soft bell rang out when three minutes passed and the microphone turned off, whether it happened automatically or by someone physically turning off the microphone remained unclear.
At the October meeting, Burke said that if participants spoke longer than three minutes in the future "there is going to be some type of audio that goes off at that time."
Burke did not make this announcement during the meeting in November.
The November board meeting initiated the changes announced. Unlike at previous meetings, this time, when participants approached the podium, a screen behind the Board members displayed their first name and initial of the last name underneath large text indicating the number of the participant.  
Many of the participants that night indicated their disapproval of this new system.
Savang C. the third speaker at the meeting said "My name is Savang Chang and I'm not number three." When you give people a number, it makes me feel like I'm in prison."
Many participants who expressed their disapproval also identified themselves as part of Freedom Inc, the Madison non-profit whose protests that shut down the October board meeting.
At that meeting, Burke had mispronounced several names of the participants as she read out the order of the speakers and, according to community members in attendance, became disrespectful when speakers went over their allotted time.