Community Shares, a partner of Madison Commons, recognizes two volunteers each month. The volunteers come from Community Shares' member groups and are selected for their service to the community and to community issues. This month's volunteers are ...
Elly Loebach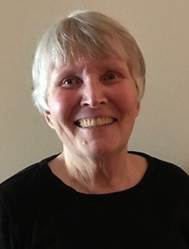 Elly is a volunteer coordinator for Positive Women for Change. She offers her time and talents by co-facilitated events, helping to set up and take down event materials and logistics. Elly is like a cheerleader with Pom-poms. She coordinates teams of volunteers to assist with event planning and has assisted with building infrastructure documents for volunteer recruitment, Elly is a retired schoolteacher who creates gift baskets in her spare time.
For more information about Positive Women for Change or to volunteer visit their website.
Jamie Wohlgamuth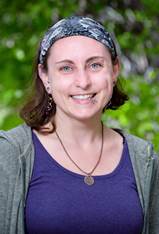 Jamie is extraordinarily talented and uses these talents in a variety of ways at Nuestro Mundo Community School.  She lends her creative skills to her role as Staff Appreciation Coordinator.  Jamie is a needed presence she, lends a hand at school organizing the library and helping the youngest child (Children) in the lunchroom.  She serves as a room parent which includes a variety of other tasks to help the teachers. She is greatly appreciated by Nuestro Mundo.  In her time of leisure, she likes to go biking, snowboarding, or relax with a good book.
For more information about Nuestro Mundo or to volunteer visit their website or call:(608) 204-1079.