The City of Madison's Oscar Mayer Strategic Assessment Committee has completed phase one of potential special area plan elements of the strategic assessment for the reuse of the former Oscar Mayer headquarters and food production facility.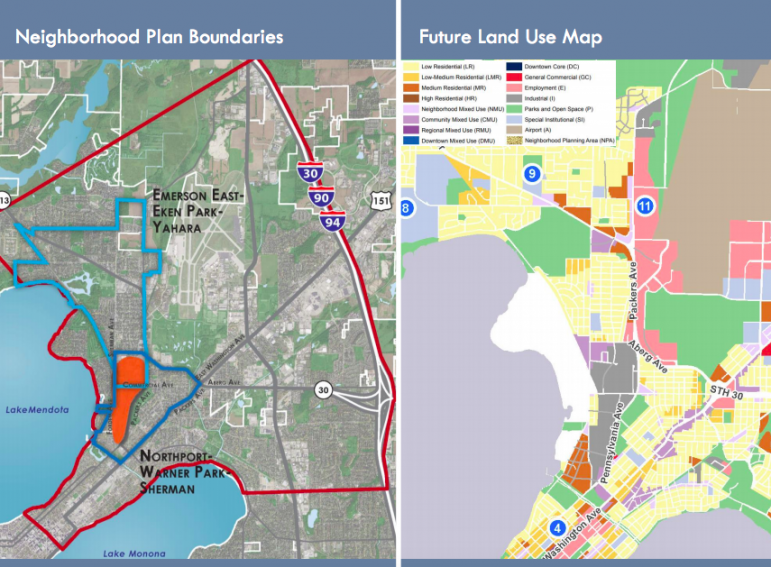 The initial phase consisted of regional positioning analysis, public participation on the key issues, future vision and redevelopment objectives of the location, and examination of the existing conditions in the area of the Oscar Mayer plant.
The Oscar Mayer plant was forced to end production in 2017, and the plant employed more than 4,000 workers in Madison at its peak.
The vision developed by Madison officials leverages the corridor's "unmatched infrastructure capacity and location between the airport and downtown to rise as a regional economic hub. Physically and economically woven into the diverse surrounding neighborhoods, the transit-oriented, employment centered, mixed-use district is now the inclusive gathering hub of the northside."
The redevelopment objectives from of the area are to maintain housing affordability and minimize displacement, to leverage the corridor's existing infrastructure and building stock, and to ensure economic recovery boosts diversity in ownership and local businesses.
The plan also aims to integrate a district that serves all ages and cultures, equip the North/East side's next generation with the skills to meet emerging opportunities, create an integrated and connected multimodal transportation system, deploy sustainable technologies, improve stormwater and preserve environmental asses, form an identifiable and authentic mixed-use district.
To achieve the vision the committee will proactively utilize the city financial resources and statutory powers to optimize tax base growth.
Phase two of the potential special area plan elements includes: land use, development alternatives and projections, key site concepts, public participation on alternatives, concepts and plan recommendations, multimodal transportation, bulk standards and urban design guidelines, recommendations and implementations strategies, and economic development and transportation strategies from downtown to the airport.