Artists from a Madison-based veteran art collaborative have planned a month-long exhibition of contemporary veteran art set to take place throughout November.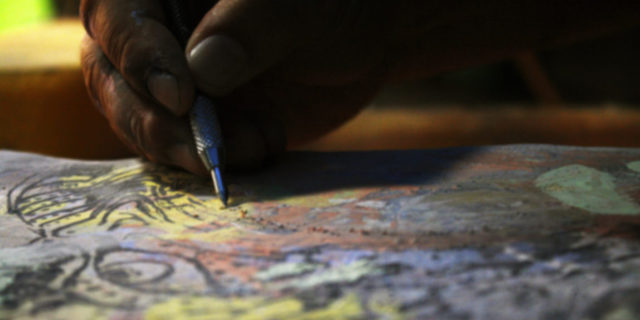 The exhibition, called "In Good Company: An Exposition of Contemporary Veteran Art," was organized by Yvette Pino and Ash Kyrie with the Veteran Print Project. According to Pino, founder of the Veteran Print Project, the exhibition will use several modes of art to visualize the many, varying experiences of veterans in the United States.
Pino said the project, which features work from dozens of artists, veteran and non-veteran alike, aims to "bridge the gap" between civilians and veterans.
"This project is a way to use visual art to prompt conversation, about not only the military experience, but about shared human experience," Pino said.
In addition to screen-prints, paintings and 3D art, Pino said there will be a writing workshop, a poetry series, musical performers, a wood-carving event, an adapted performance of Sophocles's Ajax and more.
A complete list of events is available on the In Good Company website.