Every year, when Wisconsin's long, frigid winter finally gives way to a comfortable summer, Madison blossoms into a city filled with different things to do. With lakes on either side of the isthmus, gardens and parks all over the county, and a thriving music and arts community, Madison offers plenty of free activities that anyone can take advantage of. Here's our list of the top 10 free activities to take advantage of this summer in Madison.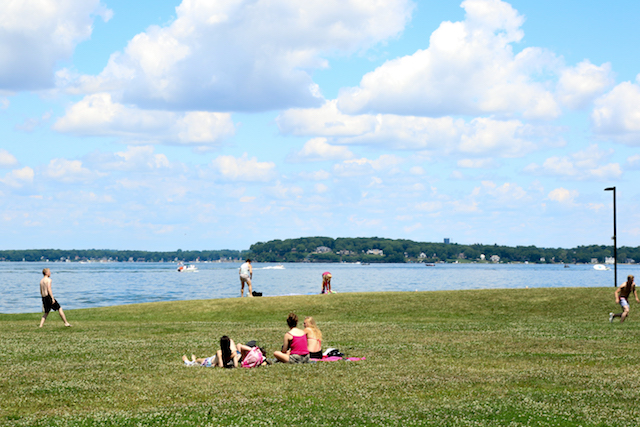 #1: Go to one of Madison's parks
Madison is a great place to be if you're looking to spend a day at the park. With over 200 parks to choose from, Madison has a variety of different parks all over the city, from James Madison Park in downtown Madison to Cherokee Marsh at the top of Lake Mendota.
For dog-lovers, Madison has 26 parks that allows dogs on leashes and eight that allow dogs without a leash. For nature-lovers, Madison has 20 conservation parks that aim to preserve the native plants and animals of the area.
Whether you're having a picnic, throwing a frisbee or playing with your dog, Madison's parks are a great place to spend a day.
#2: Go for a hike, a bike ride, or a run

Madison offers over 200 miles of paths and trails to hike, bike or run along. In fact, nearly the entire city is bikeable, part of why Madison was named one of five "platinum-level" bicycle friendly communities by the League of American Bicyclists in 2015.
While the Lakeshore Path is a popular option for runners and bikers, other trails like the Capital City State Trail or Military Ridge State Trail span longer distances and offer a more natural environment to travel through.
If you want to get active outdoors, the summer is a perfect time to enjoy Madison's many paths and trails.
#3: Swim in the lakes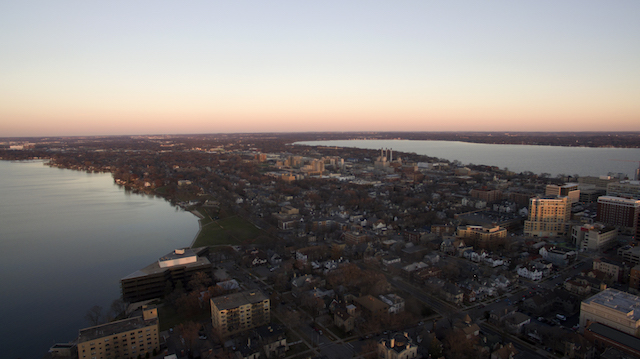 While Madison is not exactly a beach town, the city does have 12 beaches on the lakes throughout the city.
With eight beaches with lifeguards on duty and four without lifeguards, Madison has beach options that satisfy adults, children and families alike.
#4: See Madison's gardens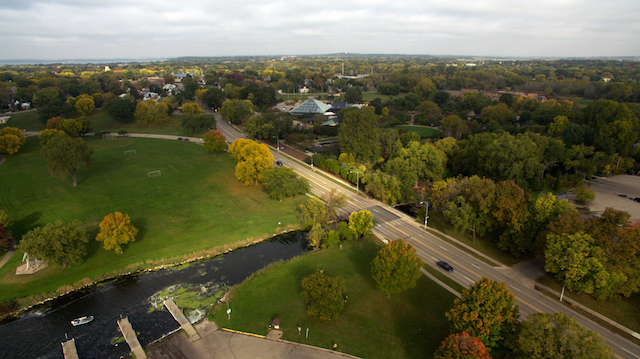 When summertime finally arrives in Madison, Madison's botanical gardens blossom into full form and are a sight to see.
On campus, the Allen Centennial Gardens and the UW-Madison Botanical Garden are free and open from dusk until dawn. However, the best botanical garden in Madison is Olbrich Botanical Garden. Olbrich offers 16 acres of outdoor gardens with different flowers, plants and herbs in each section. Admission is free at Olbrich as well.
#5: Visit the UW Arboretum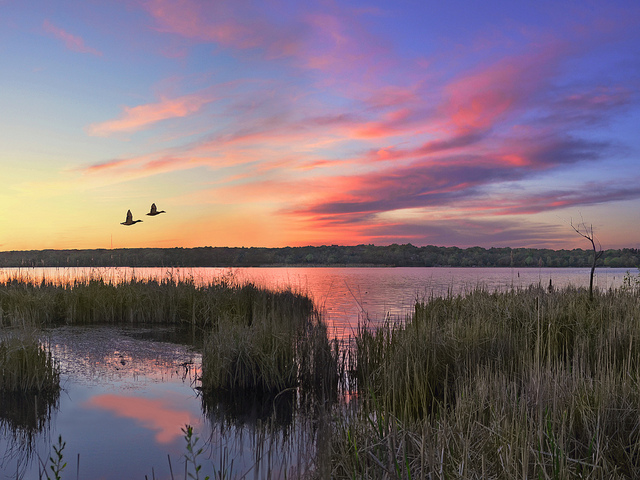 For an activity that encompasses gardens, nature, parks and hiking, visit the UW Arboretum.
The Arboretum contains the world's "oldest and most varied" collection of restored ecological communities, including prairies, wetlands, savannas, and multiple types of forests. The full Arboretum spans 1,200 acres, featuring nearly 20 miles of hiking trails and several different gardens.
If you want to learn more about the historic land restoration efforts, you can go on a drop-in tour, a tour of the gardens, or a family tour, all for free.
#6: Visit the Henry Vilas Zoo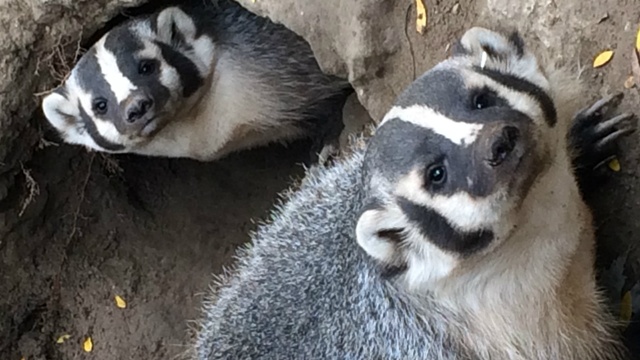 The Henry Vilas Zoo has a variety of different exhibits and attractions, including the Tropical Rainforest Aviary with tropical birds, fish and plants, the Big Cat exhibits with Amur tigers and African lions, and the Primate House with different primates from all over the world.
#7: See an art exhibit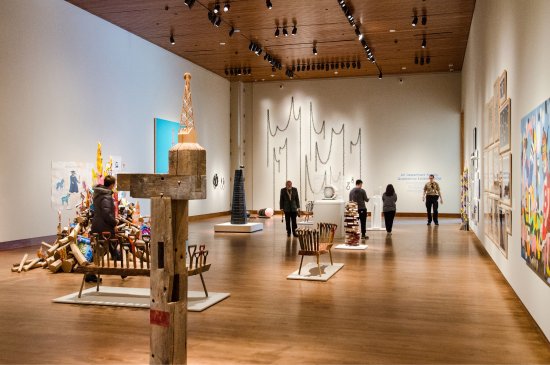 Madison's art museums feature original works from artists all over the world, with new exhibits on display every season.
The Chazen Museum of Art boasts over 20,000 works including paintings, sculptures and photos from various cultures and time periods. If you're looking for more modern art, the Madison Museum of Contemporary Art features work from some of the most esteemed artists of the 20th and 21st centuries.
Admission to both exhibits is free, so you can enjoy new and different forms of art year-round.
#8: Go to a museum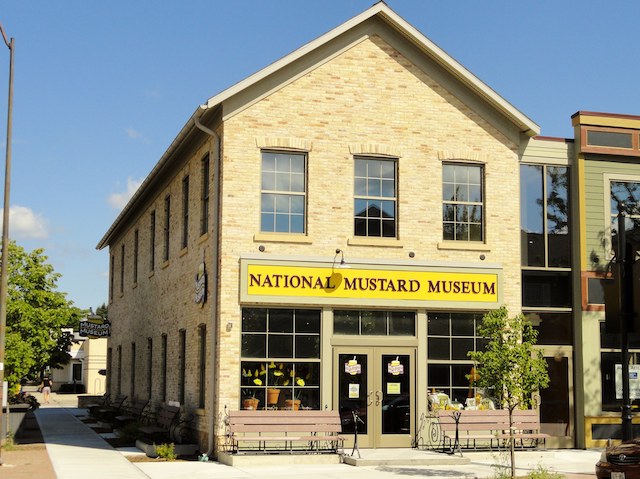 Madison has a number of unique, free museums to explore.
First, the National Mustard Museum contains all the information about mustard you could ever need. If you're looking to learn something more solid, the University of Wisconsin Geology Museum offers free tours and self-guided tours, as well as kids tours.
To learn about Wisconsin history, the Wisconsin Historical Museum offers free tours at 1.pm. every day. The Wisconsin Veterans Museum offers free tours of its exhibits as well.
#9: Hear a free concert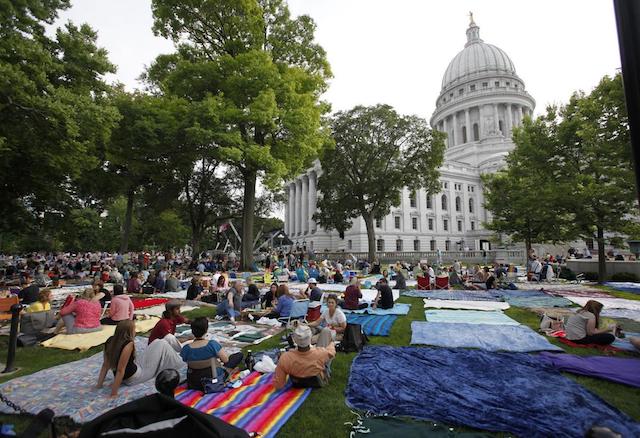 Madison has a variety of free concerts hosted by different organizations throughout the summer.
If you enjoy classical music, the Wisconsin Chamber Orchestra hosts Concerts on the Square at the Capitol Square every Wednesday at 7 p.m. More into jazz? Jazz at Five plays by the Capitol every Wednesday at 5 p.m.
Want to hear more contemporary, up-and-coming artists? The Wisconsin Union hosts concerts in Der Rathskeller and at The Terrace every weekend. And if you want to perform yourself, the Union hosts Open Mic Night every Wednesday night at 8 p.m.
#10: Go to the Dane County Farmers' Market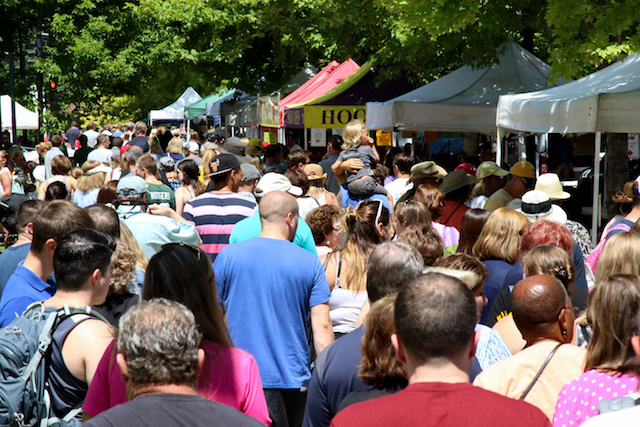 With approximately 275 vendors, the Dane County Farmers' Market claims to be "the largest producers-only farmers' market" in the country.
The market operates every Wednesday from 8:30 a.m. to 1:45 p.m. and every Saturday from 6:15 a.m. to 1:45 p.m. While the produce itself is not free, the market is itself an occasion worth attending, with street musicians playing around the square and arts and crafts vendors selling their work as well.