Top Stories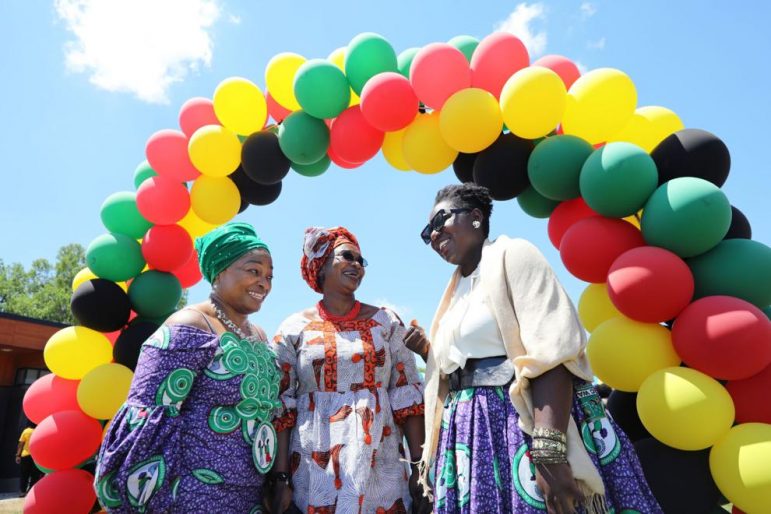 Hundreds celebrate Juneteenth in return to Madison's Penn Park, Logan Wroge, Wisconsin State Journal, June 20.
Madison to launch inaugural 'Civic Season' from Juneteenth through Independence Day, Logan Wroge, WSJ, June 17.
Madison and Dane County
Mayor proposes spending $47 million in federal funds on immediate needs, services, June 19; Mayor, City Council seek to raise pay for non-union employees, June 17, Dean Mosiman, WSJ.
Madison seeks feedback on program for handling mental health 911 calls, Abigail Becker, Capital Times, June 17.
Madison encourages 'Days of Reflection' after unprecedented year, Abigail Becker, CT, June 15.
Madison's new equity division seeks to shift culture, Abigail Becker, CT, June 15.
When will Madison's in-person public meetings return? Abigail Becker, CT, June 14.
Community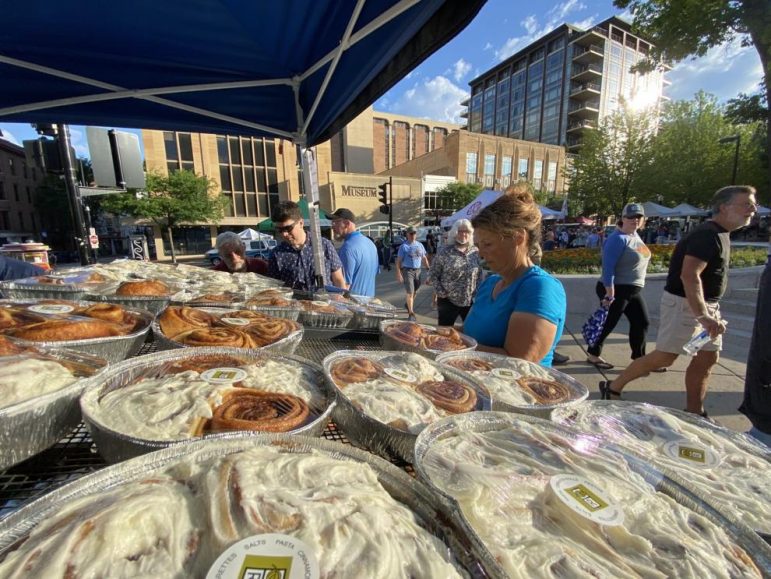 Canoes, kayaks, goose eggs, strawberries and fried cheese usher in Madison's summer routine, Barry Adams, WSJ, June 20.
Voces de La Frontera to lead 90-mile, 9-day march to demand path to citizenship for essential workers, Abe Levine, Madison365, June 18.
Memorial Union opens reservation-only 'Sunset Lounge' at Terrace, Addison Lathers, CT, June 19.
Maya Jadhav aces National Spelling Bee quarterfinals, is sole Wisconsinite heading to semifinals, Erin Gretzinger, WSJ, June 16.
'Black resilience' them of this year's Juneteenth celebration, Gayle Worland, WSJ, June 14.
COVID-19
Second pop-up vaccine clinic administers nearly 100 doses, Nuha Dolby, Madison365, June 16.
After 83k vaccine does, Alliant Energy Center will close COVID-19 operations June 26, Abigail Becker, CT, June 15.
Education
May poll shows most MMSD families planned on being in-person this fall, Scott Girard, CT, June 17.
MMSD budget includes $200k for free menstrual products at schools, Scott Girard, CT, June 15.
ACLU lawyer seeks to hold Wisconsin school districts accountable for discrimination, Elizabeth Beyer, WSJ, June 16.
Higher Education
Stranded overseas, UW-Madison international students scramble to get here in time for classes, Kelly Meyerhofer, WSJ, June 19.
New pay schedule for UW campuses prompts questions and concern for lowest-paid employees, Kelly Meyerhofer, WSJ, June 15.
Environment
Dane County starts new phase of Yahara River dredging, hopes to remove 4,000 truck loads of muck, Emily Hamer, WSJ, June 18.
Madison offers to help homeowners install valves to protect against sewer backups, Erin Gretzinger, WSJ, June 18.
Environmental groups seek to defend state in WMC lawsuit over PFAS cleanup, Chris Hubbuch, WSJ, June 15.
Food and Sustainability
Dane County Farmers' Market returns to the Square, Christina Lorey, Channel3000, June 18.
Arts and Culture
Make Music Madison coming Monday to private driveways, public parks, and street corners, Gayle Worland, WSJ, June 19.
Wisconsin Youth Symphony Orchestras to build new home on East Washington Avenue, Gayle Worland, WSJ, June 15.
Transportation
Donating land could lower debt for Bus Rapid Transit project, Abigail Becker, CT, June 16.
Business
Court orders SBA to halt aid to restaurant owners of color, women, Lindsay Christians and Natalie Yahr, CT, June 17.
Politics and Voting
Wisconsin Assembly passes redistricting delay, Riley Vetterkind, WSJ, June 17.
Wisconsin
GOP-led budget committee approves more than $3 billion in tax cuts, Mitchell Schmidt, WSJ, June 18.
State Assembly passes four policing bills, ban on chokeholds, Riley Vetterkind, WSJ, June 17.
'Unequal treatment': Employees of color say they were marginalized at the Wisconsin Department of Veterans Affairs, Katelyn Ferral, CT, June 16.
Heads of Wisconsin's largest school districts 'dismayed' by GOP budget plan, Scott Bauer, AP, June 16.
Wisconsin's budget windfall and voter suppression, Carousel Bayrd, "A Public Affair," WORT-FM, June 15.
Dane and Surrounding Counties
Wisconsin farmers facing early drought, Molly DeVore, WSJ, June 18.
Sauk County program pairs recovery coaches, EMS to step in after drug overdoses, Madalyn O'Neill, Channel3000, June 18.
Conservative law firm calls on Sun Prairie to reject race-based 'community conversation' groups, Chris Rickert, WSJ, June 17.
Bear spotted in village of Windsor, days after bear seen prowling Middleton, authorities say, Jeff Richgels, WSJ, June 14.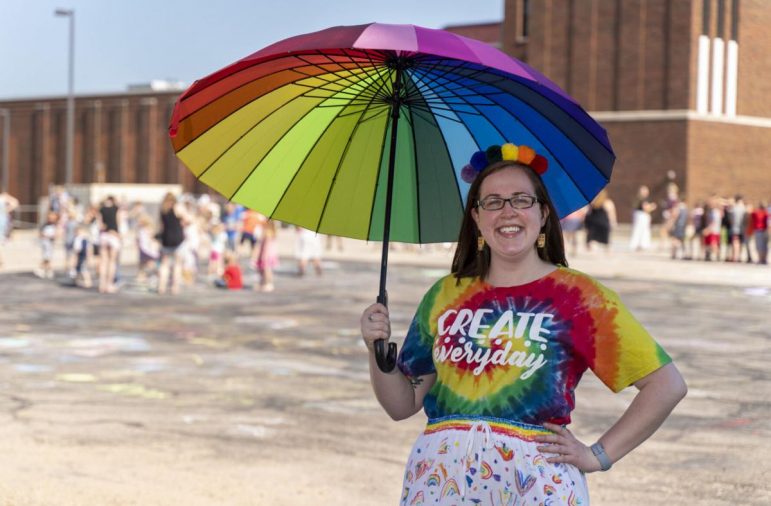 Award-winning teacher Amy Greathead wears students' work, Pamela Cotant, for WSJ, June 14.
Want to keep up on what's happening in Madison but don't have the time to read the news every day? The Madison Commons Media Digest newsletter has you covered. Each week, a comprehensive round up of all the Madison-area news you need to know will be delivered straight to your inbox. Subscribe here, or click the button below.