The City of Madison's Metro Transit agency launched an online survey on September 28 asking passengers to report on equity in their bus service.
According to the Metro Transit web page, the survey was launched to "reflect the goals and values" of Madison's Racial and Social Justice Initiative.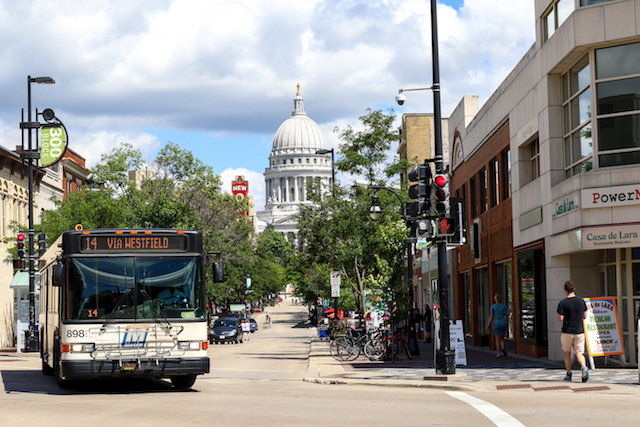 The survey asks passengers to report how frequently they use Metro Transit services, which routes and transfers they use most, and more questions about each individual's personal profile and how accessible Madison's bus services are to them.
Madison's bus services were at the center of a racial equity complaint in January when the Wisconsin Department of Transportation closed two DMV locations on Madison's west side and opened a new DMV office that is more difficult to access by public transit. In response, Madison's Department of Civil Rights filed a complaint with the U.S. Department of Transportation, with Mayor Paul Soglin rebuking the decision to open the more isolated DMV office.
Metro passengers can either respond to the survey online here, or print and mail their survey to the Metro Transit offices.